How do I become a member?
Membership in B2B systems is different. Learn how to become a member.
How Can I Order
No previous B2B experience? Learn how to order now.
What are the Payment Methods?
Узнайте о способах оплаты.
Is there a problem ?
Want to speak to a customer representative? Contact us.
Not a member of Bebüş Kids yet?
Bebüş is waiting for you with its 30 years of experience and more than 1 million production capacity. If you are not a member? Register now. Or log in and start shopping now!
Who is Bebüş Kids?
'BEBÜŞ' started its difficult and successful journey in the textile world in 1991 by Nihat ARI with the manufacture of knitwear in Bursa. Since 1995, the company has successfully transferred the knowledge, experience, quality and success it has acquired in knitwear to the production of baby and children's apparel between 0-12 years old.
Get to know more
+1.000.000
UNIT PRODUCTION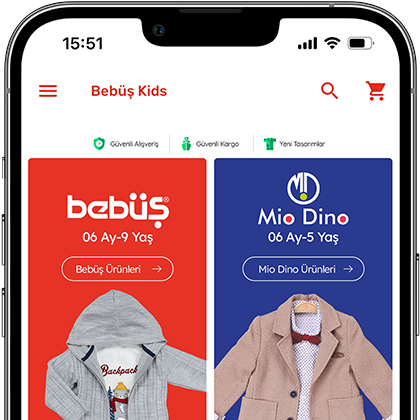 Bebüş Mobile Application
Download our Mobile App from App Stores. Enjoy Your Shopping. Download Now!
Get Information About Membership and Order.
Write to us for anything you wonder.